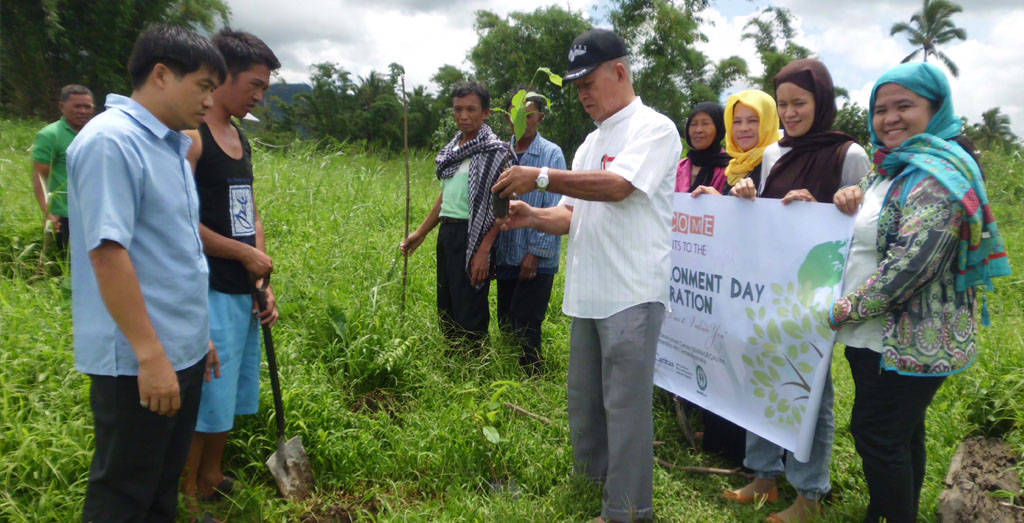 World environment day was celebrated in four (4) different communities organized by the Maranao Development Center (MARADECA) Inc. The activities were conducted in different days in the month of June 2016 as per community. With this year's theme, "Green Economy, Does It Include you?" it elaborates on the importance of the nature in our economy. The event was participated by the different representatives and members of Ompongan o Manga Bae sa Ranao (OBAERA), Ompongan o Manga Taribasok sa Ranao (OTR) and some youth from the area.
In regards to the event, the Maranao Development Center (MARADECA) Inc. with the support of Caritas Australia has conducted a series of workshops focusing on the cleaner and healthier environment. They proposed an activity where they will impose resolutions on proper waste disposal and informing the people by poster making and to be participated by the youth and adults. Mr. Najer H. Jalil, CSD Coordinator of MARADECA Inc. stated "World Environment Day needs not to be observed in just a day but for a year, but it must be continually practiced throughout the year." He also added "Environment issues should concern human as they affects the world efficiency and that is why we want to celebrate the World Environment Day by promoting and maintaining our clean surrounding."
The workshops were conducted in the different communities, specifically in Brgy Salipongan and Brgy Diolangan in Municipality of Bubong, Brgy Langi Talub in Municipality of Masiu and Brgy Moriatao Datu in Municipality of Lumabayanague. These communities have all formulated some resolutions that will help ease their problems regarding waste management.
They also have imposed penalties to those who will violate the rules, through this way they believed that somehow the problem of garbage disposal will lessen. Participants have enjoyed the workshops their skills were showcased. One participant has said "the activity/workshop became a venue for my children to showcase their drawing skills and I am also happy that my children were able to participate in honoring the World Environment Day."
Another participant added "the children must be involved in solving the issues regarding the problems of the environment at an early age." She wanted to emphasize that children must be responsible in taking care of the nature by throwing their garbage properly and helping clean the environment. The workshop was also participated by adults who were informed about the importance of waste management.
Participants were delighted and have committed to help one another in maintaining the cleanliness and preserving the beauty of the nature. They also expressed that nature is the provider of every human's needs so they should protect and preserve the environment.