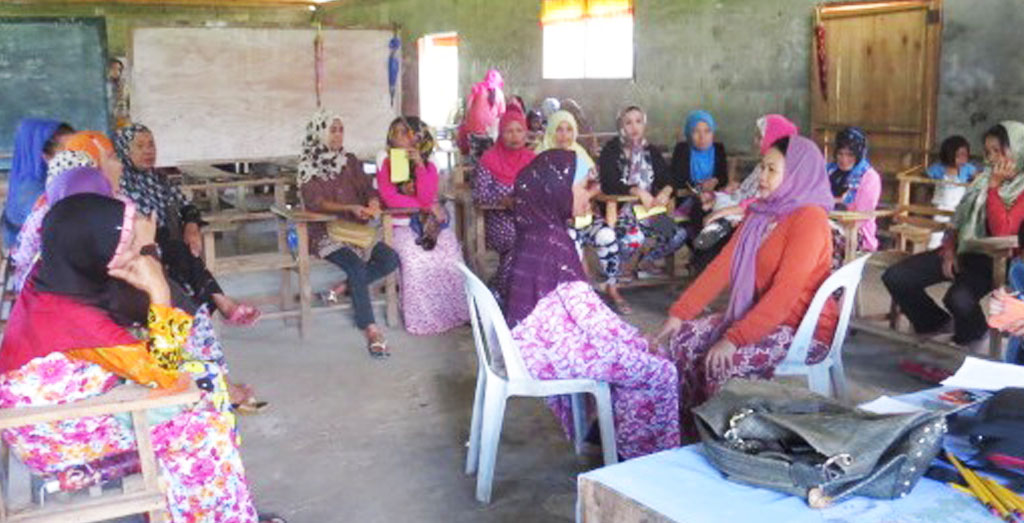 One resident of Butig, Lanao del Sur has said that she felt relieved after the therapy session in her place. "I felt okay right now after expressing my fears and trauma I experienced during the conflict" said by Rashida Sultan. The two-day therapy sessions composed of two activities included play therapy for the children and trauma healing for women that took place last April 24-27, 2016 at Barangay Poktan, Butig in the province of Lanao Del Sur.
The firefight in Butig between the government forces and local bandits have placed the residents into chaos making them IDPs or internally displaced people. The conflict has brought trauma and fears to both children and women which were aided by Maranao People Development Center (MARADECA) Inc. through psychosocial means. A total of 118 participants whom are 42 women, 37 girls and 39 boys participated in the said activities.
The trauma counseling of the women was very emotional as the women recalled their experiences which they considered as nightmares. One has recalled how she witnessed her house being bombed and burned, another also shared her experience running during the firefight and fearing of getting in the cross fire. A remarkable experience shared by a participant is when she walked for how many hours towards the neighboring municipality bringing nothing but fear. She said she had no choice but to escape the firefight instead of being killed.