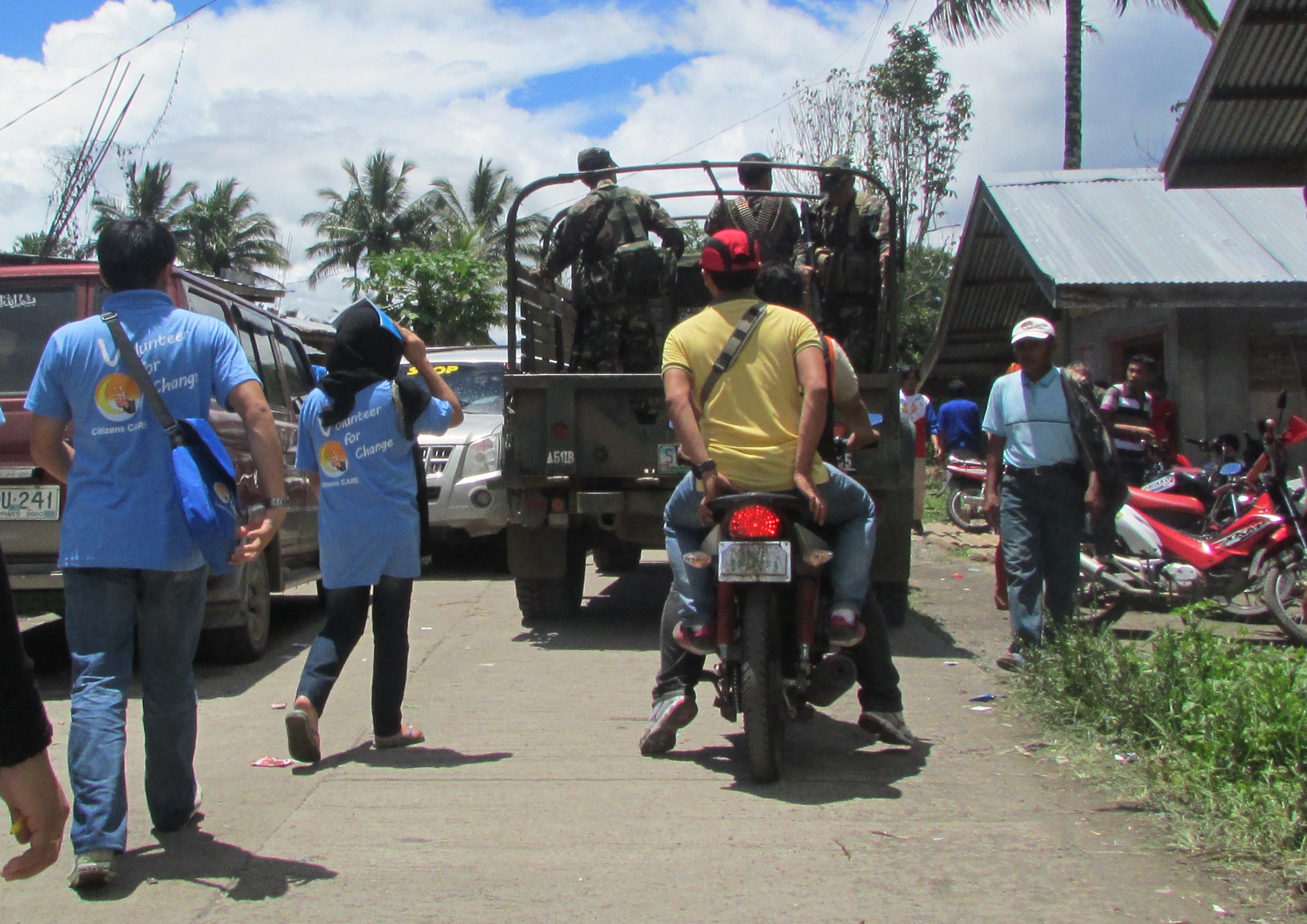 Through the Citizens Coalition for ARMM Electoral Reform or better known as Citizens CARE, the Provincial Election Monitoring and Action Center (PEMAC) was realized. The PEMAC was designed to serve as the central monitoring unit where information relative to the conduct of elections including security coverage would be addressed.
It becomes a strategic bridge that provides a sharing and counter validation of the data received from the ground during the national and local synchronized elections, as well as in today's Barangay elections. Established at Kampo Ranao of the 103rd Infantry Brigade led by Col. Glenn Macasero, this Election Monitoring team comprises different civil society organizations, various sectors, NGOs, two-way radio groups, traditional and religious leaders, legal and paralegal groups, media , DEPED, COMELEC, PNP, AFP, MILF, and COMELEC-accredited watchdogs like Citizens' CARE.
MARADECA has been at the forefront of this innovative and bold undertaking that would ultimately benefit voters in Lanao del Sur.  Needless to say that the timely organization of the PEMAC is of prime importance for an effective and quicker response by concerned parties during elections.
The accreditation of Citizen's Care is therefore a huge step in the safeguarding of the ballots and in reforming the election practices of the past.  The successful conduct of the elections does not rely on the military or the PNP alone but with the full participation of the people through Citizens' Care.  All sectors of society must therefore be vigilant that Citizens Care is not relegated to self-interest groups who would use election monitoring for the interest of politicians, but rather be safely placed in the hands of experienced non-government organizations in coordination with government agencies.