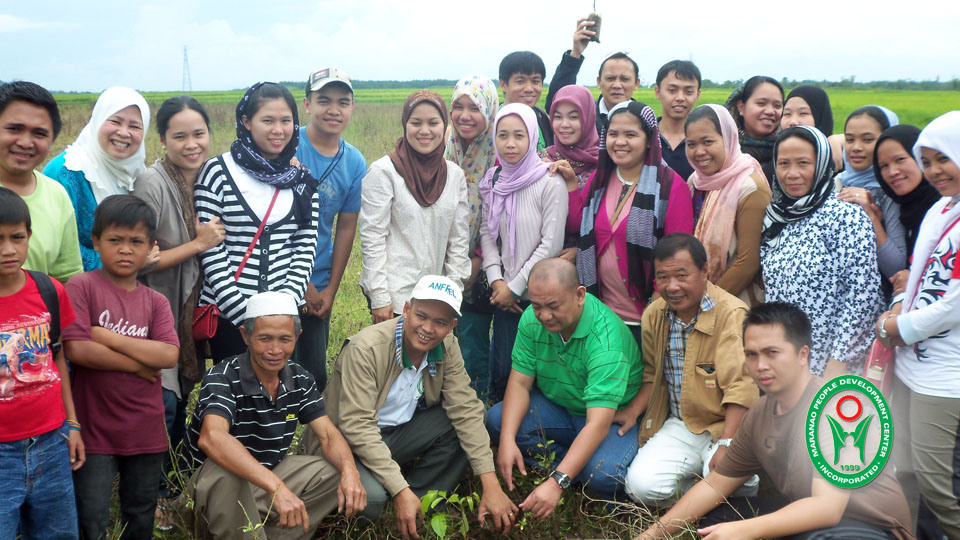 The Maranao People Development Centre Inc. (MARADECA) in partnership with the Lutheran World Relief (LWR) supportred the initiative of the Local Government of the Municipality of Tugaya in Lanao del Sur to establish a Zone of Peace in the municipality. At least one hundred fifty-eight (158) spectators from the five (5) barangays of Tugaya including Brgy. Tangkal, Gurain, Dilimbayan, Bago a Ingud, and Lumbac attended the ceremonies.
The Establishment of the Peace Zone was a concrete step on the campaign of the Municipality of Tugaya to establish lasting peace to realise a sustainable socio-economnic development in the municipality. The Signing of the Peace Covenant declaring Brgy. Tangkal a "Muayan o Kalilintad" or Peace Zone highlighted the ceremonies. This covenant supports that the constitutional rights of every individual is equally observed and protected as citizens of the Republic of the Philippines, to live peacefully under the framework of the constitution of the Republic of the Philippines.
During the ceremonies, Mr. Salic Ibrahim, Executive Director for the MARADECA expressed his high regards both the Provincial Government of Lanao del Sur, the Municipal Local Government of Tugaya and the Barangay Local Government Unit of Tangkal for the formidable effort in making the initiative come to reality. He further expressed his commendations to the PO leaders and community members across the Municipality of Tugaya for continuously striving to make peace a reality in the landscape of Tugaya as an important milestone in building sustainable and progressive communities.