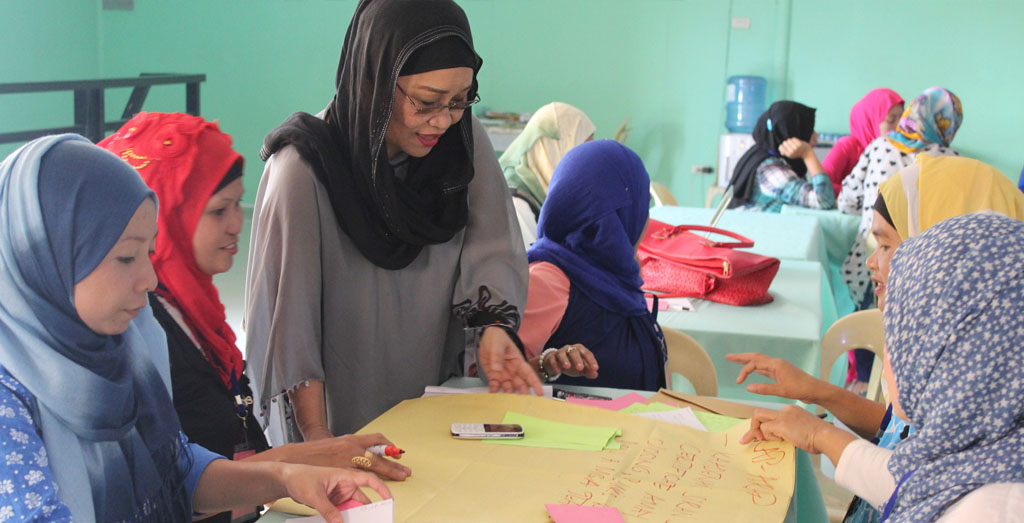 Women from two municipalities of Lanao Del Sur were to become the first batch of homegrown facilitators of a series of early childhood education sessions spread across the province. Some 22 women from the barangays of Salipongan and Diolangan in the municipality of Bubong and barangays Bacayawan and Pagalongan from the municipality of Sultan Dumalondong all in Lanao Del Sur, underwent the facilitator's training held last August 7, 2016 at Maradeca Session Hall.
The participants were all mothers who were expected to conduct early childhood education (ECE) training to other parents in their respective villages. "The training aims to train mothers to be facilitators and to increase their level of awareness on the importance of education to their children and develop their capacities and skills to be effective parent-facilitators." according to Maradeca Executive Director Salic Ibrahim which organized the facilitators' training. The training was done in partnership with Caritas Australia.
The resource person was Prof. Betty Gohel, an Early Childhood Education (ECE) specialist from the Mindanao State University Main Campus in Marawi. Ms. Faridah U. Salic, program coordinator of Maradeca said that "the concept of the project was no different from the usual ECE classes before. For this project we engaged women/mothers to perform as facilitators because we believe that mothers are effective educators and they can replicate learning's and experiences to their children. It also encourages more parents in the community to support the education of their children."
One participant said she was excited and delighted to be part of the ECE volunteer facilitator: "I have learned the importance of inculcating education to young children and through this it will encourage other parents to do the same."
The regular ECE classes started in November until May 2016 and targeted children ages 3 ½ – 5 years old. Class sessions ran for three hours from Sunday to Thursday.