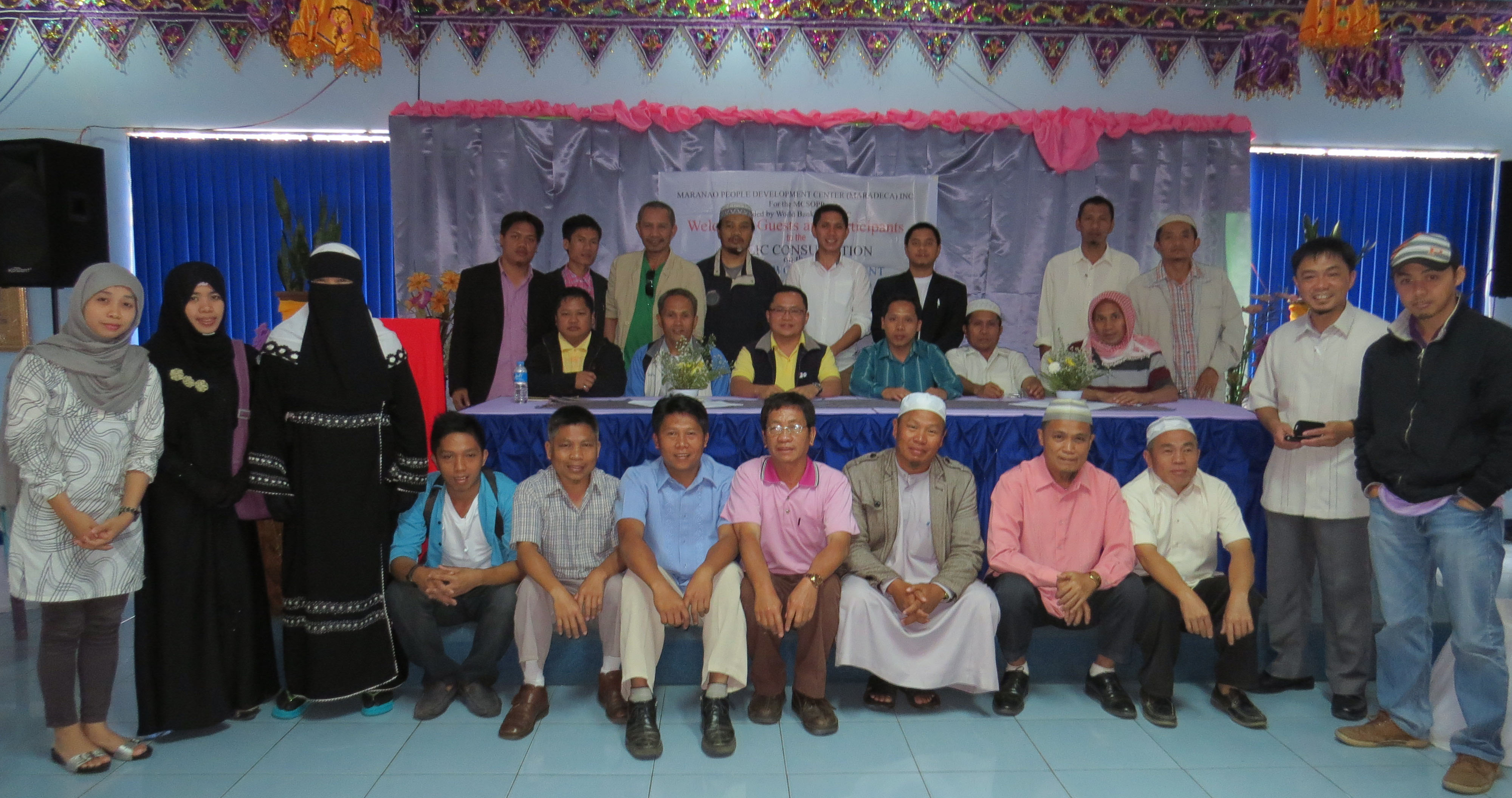 Islamic leaders and scholars in Lanao del Sur expressed their support to the formation of a new Bangsamoro government in Mindanao as they also expressed gratitude to the consultation organized by the Maranao People Development Center (MARADECA) Inc.
The 32 participants of a consultation held on March 13 this year were teachers at the different madaris in the province, the ulama, and other Islamic religious scholars who said they were gratified that they were recognized for their important role in shaping a more moral and upright government.
The Islamic leaders and scholars poured out their views and insights, as well as their concern and reservations in the discussions divided in the topics that would cover the operation of the new government.
They religiously engaged in the workshops covering the topics on the Shariah courts and Shariah judges, the income from the utilization of the resources of Lake Lanao, education in the Bangsamoro including the Madrasa education, Ulama sector representative in the assembly, justice system, governance and tapping of unemployed professionals.
They also raised concern on the certainty of the Bangsamoro governance to succeed, the normalization process, the poverty inside the Bangsamoro territory, the future of tribal communities.
One of them said that the term "Bangsamoro Autonomous Political Entity" was not the best name for the government that the Bangsamoro people want. He did not suggest another name though.
Before the breakup sessions, the religious leaders and scholars were briefed on update in the Framework Agreement of the Bangsamoro (FAB), which laid down the social, political, economic and legal guidelines on the next Bangsamoro government, and the proposed Comprehensive Agreement of the Bangsamoro.
Organizers of the consultation also showed visual presentations on the history of the Bangsamoro people, their struggle and belief in self-determination and self-governance, and opened up discussion on the annexes to the FAB: the transitional modalities, wealth-sharing, power-sharing, normalization and the addendum on the waters of the Bangsamoro.
Maradeca's Peace Building Program, organized the consultation in partnership with the Mindanao Civil Society Organization Platform for Peace (MCSOPP). The activity was funded by the World Bank under the project, FASTRAC.
Maradeca said the initiative was conducted to answer criticism that the peace process lacked consultation especially among the religious leaders. It was conducted on March 13 at the Mamitua Saber Resto and Function Hall in Mindanao State University Campus, Marawi City.