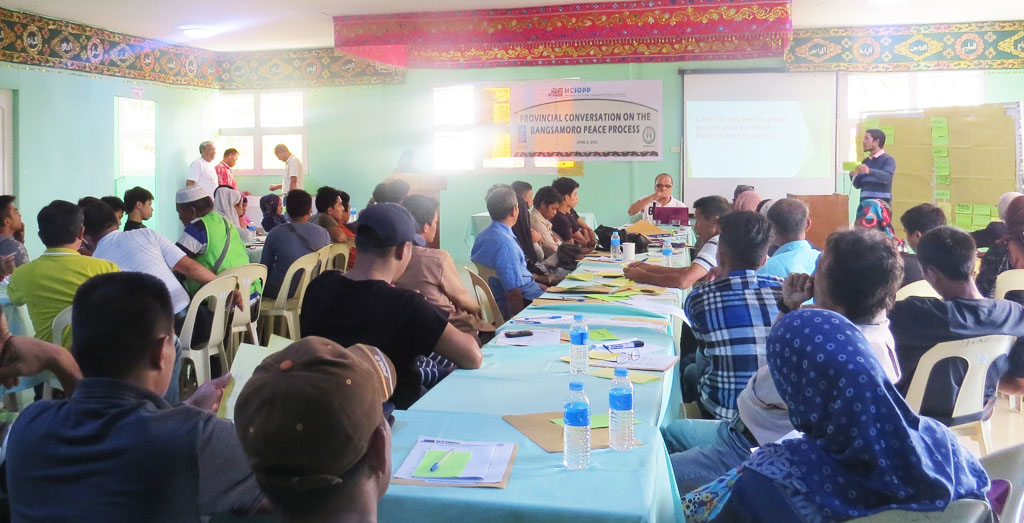 Mindanao Civil Society Organization Platform for Peace (MCSOPP) together with the Maranao People Development Center (MARADECA) Inc. conducted a province wide conversation on the Bangsamoro Peace Process last April 2, 2016 which took place at the MARADECA Training Center, Brgy Ragayan, Marantao, Lanao del Sur.
The activity was attended by sixty-four (64) key leaders which consist of forty-seven (47) men and seventeen (17) women from various sectors of religious, traditional, and other CSO partners in Lanao del Sur.
The activity is part of the second phase of the MCSOPP community dialogues being conducted within the Bangsamoro communities in order to solicit feelings and discuss sentiments regarding the failure of the Bangsamoro Basic Law (BBL) and to identify opportunities and ways forward for the peace process.
The failure of the Bangsamoro Basic Law (BBL) has drawn many disappointments especially in some areas in Lanao del Sur. The BBL would help the Moro people in their self-determination and advancement in their daily lives.
The activity is designed to look into the different questions of the stakeholders as to why the BBL did not succeed. One of the highlights of the said activity is the session with the invited resource person, Commissioner Talib Benito. He pointed some updates on the current status of the BBL and the major events happening in the BBL's legislative process in the 16th Congress of the Philippines.
Despite the disappointment and frustration of the stakeholders who attended the activity, many of them are still hopeful that the peace process here in Mindanao will take effect especially to the Bangsamoro people. Yet, still, many are hoping for self-determination which the BBL speaks about.