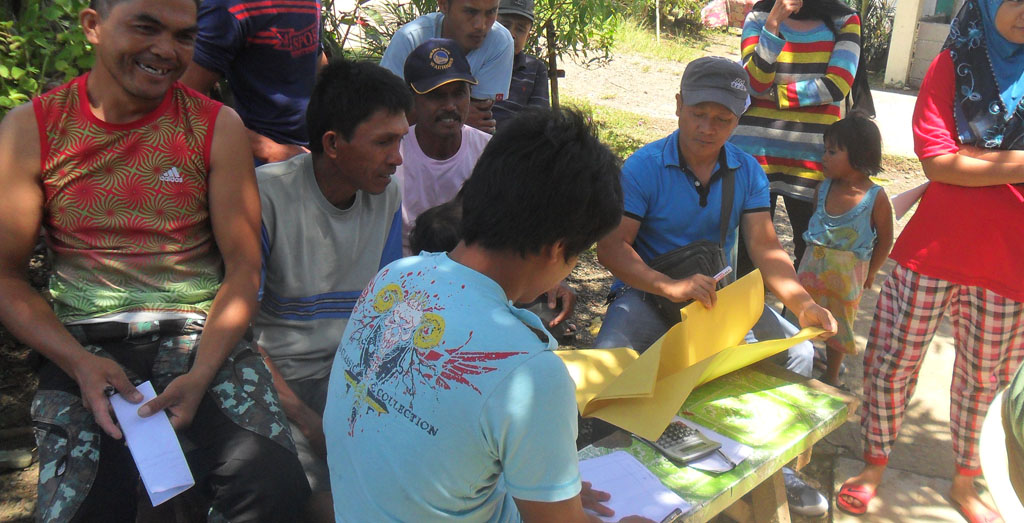 Community organizations may now be more professional in handling finances and transactions after their finance officers were sent on a training on simple bookkeeping and recording. "Bookkeeping is important because you cannot keep everything in your head," said Ms. Johana Ameroding, the finance staff at Maradeca Inc. "You can keep records of money coming in and out of a group project, and therefore prevent misuse of the money and avoid mistrust amongst group members," she added.
The MARADECA Sustainable Enterprise Development Program conducted the series of trainings on Simple Bookkeeping and Recording on September and October 2016 at the four barangays of Moriatao Datu of the Municipality of Lumbayanague; Diolangan and Salipongan of the Municipality of Bubong; and Langi Talub of the Municipality of Masiu.
The trainings imparted the skills and basic orientation on the subjects to 138 members of Ompongan o mga Bae sa Ranao (OBAERA), a women's organization and Ompongan o mga Taribasok sa Ranao (OTR), a farmers' organization.
The activity was designed to develop the capacity of the people's organizations in managing and systemizing their financial records. The trainings were facilitated by Ameroding and Samera Bayabao, the bookkeeper of Maradeca Inc.
The facilitators emphasized the importance and process of financial recording, bookkeeping and fund management through workshop. Recording books and other related materials in recording were provided to the POs.
Mahdi Mulituba, a member of the OTR said that "through this training, I learned that financial management is not just handling money". "It is also a responsibility to manage with proper recording, planning and budgeting," he added.
The training was supported by Caritas-Australia.