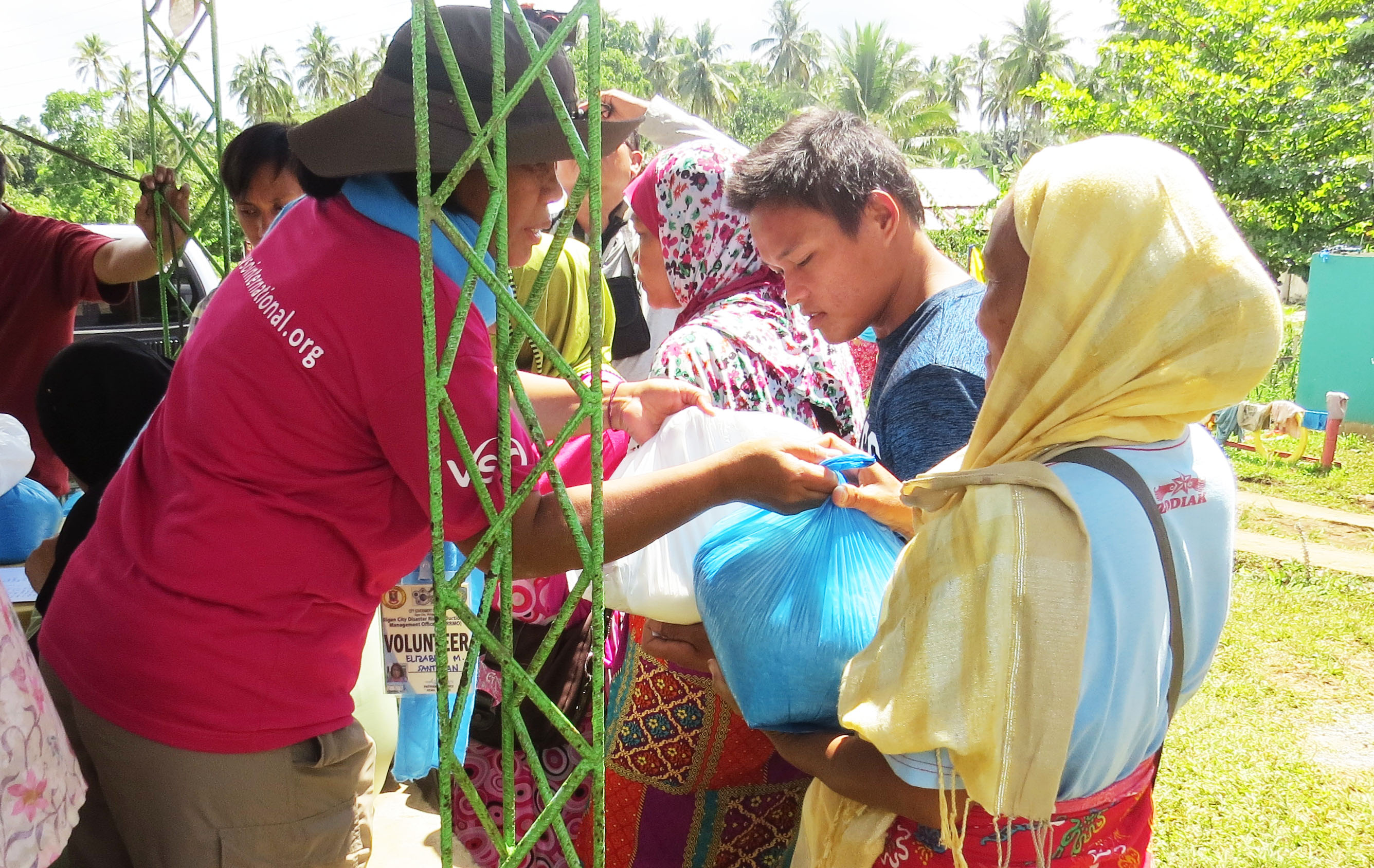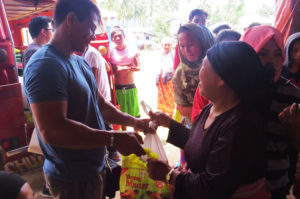 In the midst of Marawi Crisis, MARADECA through its emergency response component have conducted several interventions to complement the government assistance to the demand for immediate and basic necessities of the increasing number of Internally Displaced Persons (IDPs). This includes the voluntary engagements of Returned Volunteers (RVs) from the Voluntary Service Overseas (VSO) in supporting of the plight of the affected IDPs. They have gathered and organized themselves to support in mobilizing additional resources.
There are assessment and shared stories of IDPs in their situations in the Evacuation and Home Based Centers. The difficulty of accessing food is the main problem of IDPs especially for small and unrecognized Evacuation Centers. Others also clamor for quality food rationing and not just NFA rice, sardines, and noodles. Aside from its low nutritious benefits, they were already tired (umay) of every meal sardines or noodle with no other options.
Another menacing problem is the emergence of different diseases in the evacuation centers like diarrhea, fever, and skin diseases. There is also an emerging psycho-social problem due to distress and stresses. These are manifestations of the main sufferings and struggles of the IDPs in evacuation and home based centers which MARADECA and RV VSO want to accomplish as part of their support services.
The unrecognized and underserved evacuation centers were the primary targets for response. A coordination was made with the community leaders, camp leaders and City Health Office for collaborative efforts. As a result, foods (rice, mongo, dried fish, salt, and sugar) and hygiene (laundry and bath soap) packs were distributed in Lumbaca Toros, Saguiaran; Maahad AbdulHamid, Landa Madrasa and Landa Orphanage, Baloi Lanao del Norte.
In addition, medical missions, art theraphy and feeding activities for children were also conducted in Lumbaca Toros and Mipaga, Saguiaran, Lanao del Sur.
For the assistance, one of the IDPs expressed gratitude for the food and medicines since their place in Lumbaca Toros is rarely reached by the assistance. One of the elder IDPs said "the result of Marawi Crisis is a battle for food to survive. We have escape from bullets but how can we escape from hunger. Every day is a struggle to survive: the food for the table uncertainties of events today is fine but I don't know what will happen tomorrow".
During the children's' activity most of them drew the real scenario of what have they experienced like escaping from gunfire and bombings. Some have drawn the lost things they had such as school bags and toys. While others hope for a new house, one of the children shared that she drew a house with flowers because she missed it and she heard from their parents that their house was burned