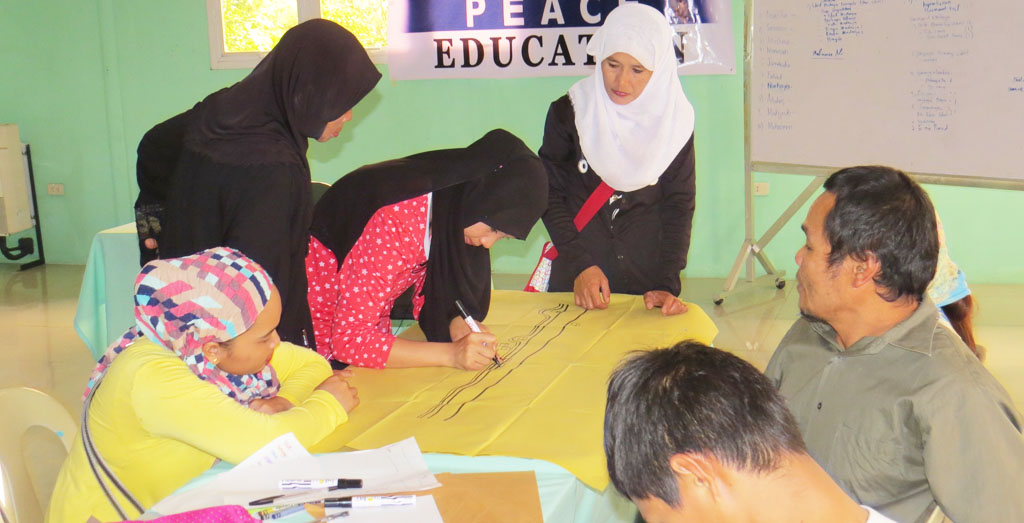 Family feuds and community conflicts have been one of the biggest problems in the province of Lanao del Sur. Maranao People Development Center (MARADECA) Inc has facilitated a seminar on peace education held at the Maradeca Session Hall in Marantao, Lanao Del Sur.
The 32 participants came from the different municipalities of Lanao del Sur most of whom are community and religious leaders. "Peace must start within ourselves, with our family, and we replicate it to the community we belong." according to Aleem Habid Sharief of Ulama League of the Philippines, the lecturer at the said seminar.
Some traditional leaders also attended the seminar to lend their expertise regarding the issue of peace within the communities. Peace Education is about increasing knowledge and understanding peace in the current situation in Mindanao. Another aim is to enhance their skills and abilities in propagating peace in their respective localities.
Aleem Sharief discussed the importance of understanding peace and solidarity, the different ways and techniques to resolve conflict through an Islamic perspective. According to Ustad Salih Harjo Rasul, "a peaceful community will improve the living of the people and this could be attained by the support and cooperation of all stakeholders in the community and commitment of every leader."
Some participants also shared their experiences in solving the conflicts in their areas. The seminar was initiated by the Peace and Governance Program of MARADECA Inc with the support of Caritas Australia. The seminar was designed to assist peace advocates in the community in handling and managing conflicts within their area, one of the major concerns of Peace Ed.