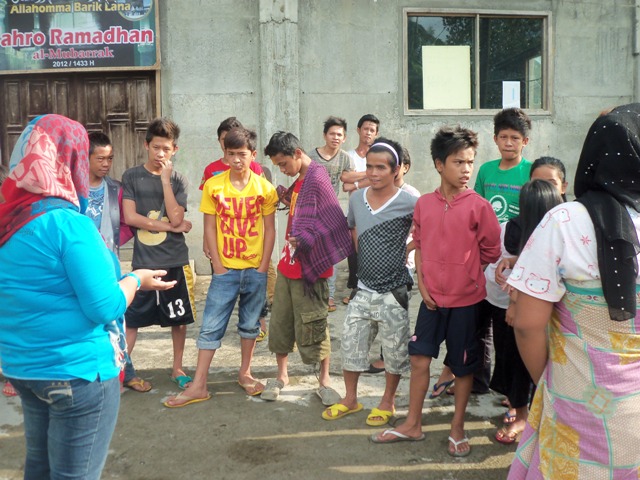 Members of the Meranao Youth for Peace and Development (MYPD) got the nerves and acts together to face the public better and more confident in a training that was held mainly to address the fear of being in front of the public.
Abdulbassit M. Abolhusain, Peace Building Staff Maradeca ensured that 26 males and 12 females of the MYPD should be brave enough to face an audience.
"The purpose of the activity is to help them (MYPD). They need the great exposure in terms of public speaking because it has been observed during the assembly that they are afraid to speak in front of many people even it it only need to introduce themselves," said the MARADECA, whose Peace Building Program organized the training.
"Furthermore, they should have expressed their right as a citizen of Unda Dayawan because they have vital role as a youth in terms of maintaining the peace and development in their community," MARADECA said.
Participants of the MYPD said they "have been enlightened on the importance of seeking knowledge just to contribute to their community, and to become catalyst of change".
"We should not limit ourselves of what we have, this is our chance to explore. Maradeca came to help us and we should grab this opportunity," said Fahad S. Casad, the former president of MYPD in Dayawan.
The assembly was conducted on September 05 at the Barangay Hall of Unda Dayawan, Lanao del Sur. It was by 38 Meranao Youth of Unda Dayawan, representing students both from the regular and Madrasah schools. Some members of out of school youth also joined the assembly.
The objective of the activity was to empower the Meranao youth in Unda Dayawan to work hand-in-hand to attain peace and development on their community.