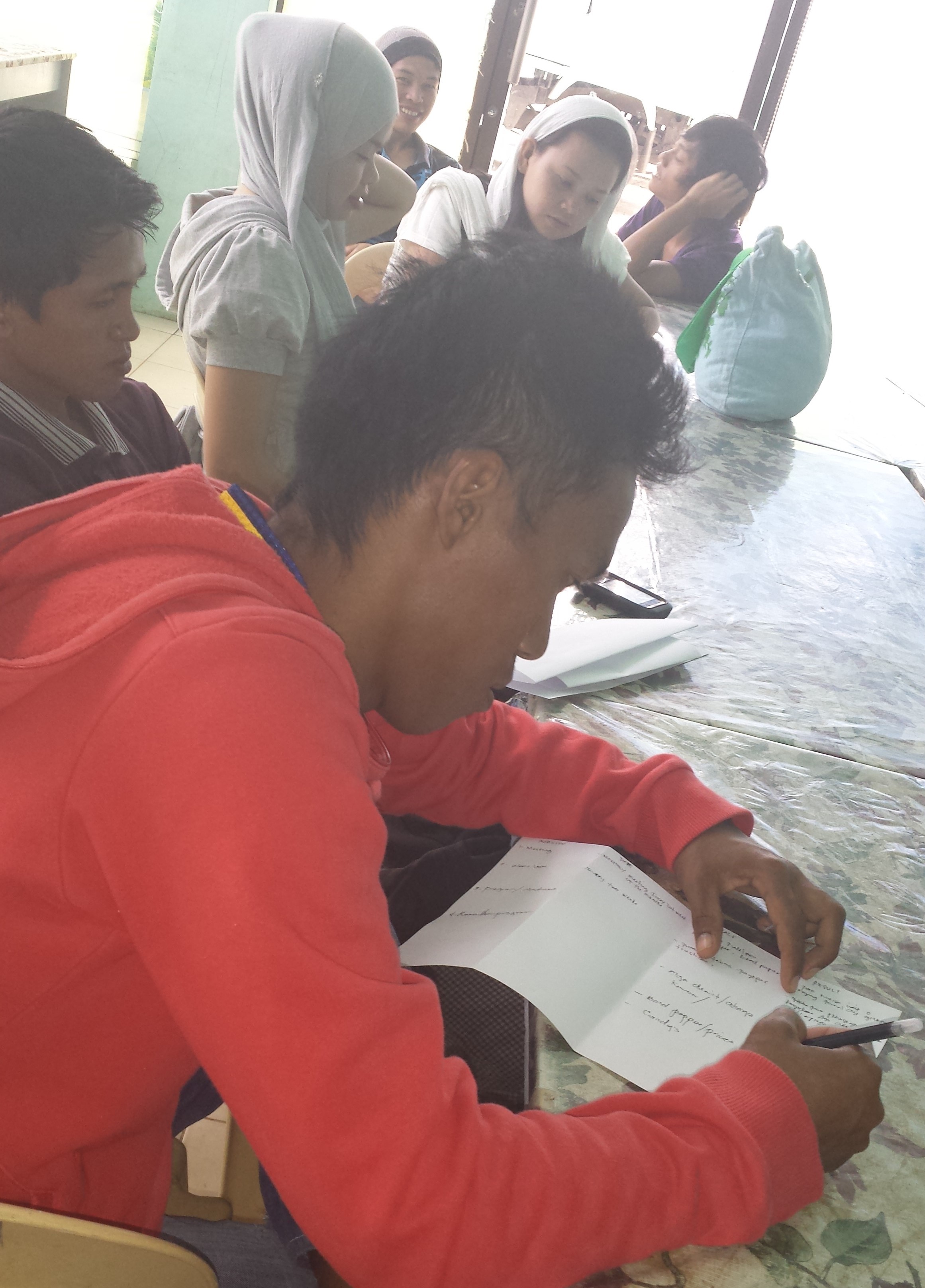 A clean Lake Lanao has become one of central objectives of Maranao youths to work on the next few months, alongside a package of activities that would transform also their respective communities in Lanao del Sur into better and cleaner places to reside.
To achieve it though, work must not revolve only in clean-up drives in the lakeshore areas but in raising awareness among residents in all lake-side towns of Lanao del Sur to spare the lake from further turning into a huge garbage dump, said Rainissah Abdulmanan, a member of the Maranao Youth for Peace and Development (MYPD) and residing in the town of Brgy. Lumbac, Tugaya, LDS.
She said that that her organization is conducting a weekly clean-up drive in the town's part of Lake Lanao "but is still not enough for most of the time, the part of their lakeside is teeming with garbage that the residents throw in their community"
This is why she said she was interested in giving awareness training to all the residents of her community "so they would know how to conserve their lake and the importance of doing it".
Abdulmanan is one of idealistic young individuals who want to contribute in the development of their community.
Abdulmanan's view was shared by other members of the MYPD organizations spread in other Lanao del Sur towns that ring around this country's second largest lake after Laguna de Bay.
The MYPD, one of the people's organizations assisted by the Maranao People Development Center (MARADECA) Inc., conducted its council meeting on April 9 at the MARADECA Session Hall in Marawi City.  It was the first council meeting conducted for this year. Fourteen MYPD representatives, all
Chairpersons of MYPD organizations in their areas attended the meeting that was facilitated by Mohaima B. Dimangadap, of MYPD's Peace Building Program.
While a lot of MYPD activities were centered on organizing or joining clean up drives in their communities, they said they hoped more activities should be done in the communities that the MYPD could assist.
This is understandable "since most of the members of the MYPD were those out-of-school youths and where the dream on having a better life for them and their family is greater".
"They hope that through joining the organization, they can be developed into a more responsible and worthy members of their community," the MYPD said.
The council meeting came up with a two-month list of the activities "that they will be conducting when they return to their communities", the MYPD said.