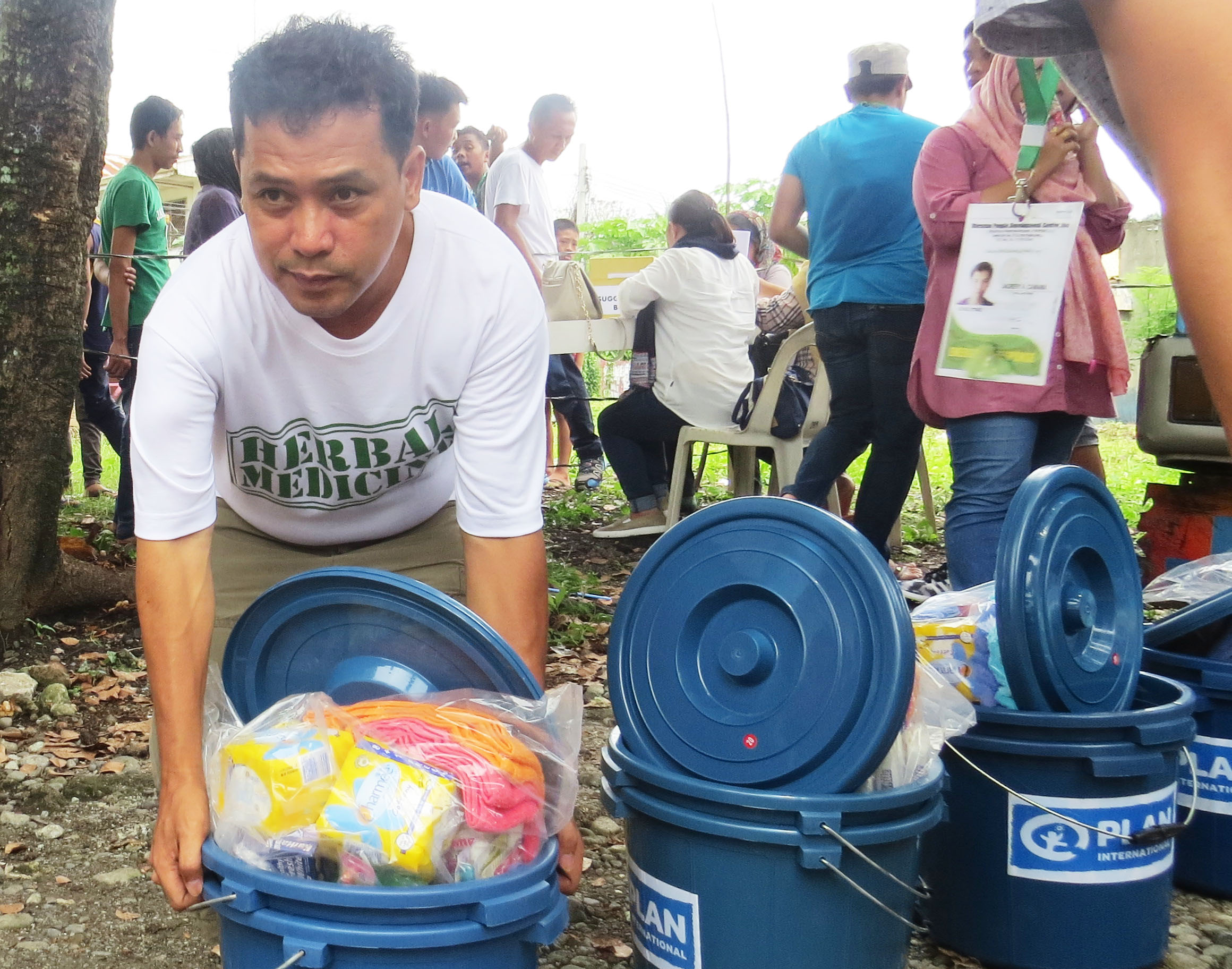 In partnership with Plan International, MARADECA responded to an emergency situation as a result of the war that erupted in Marawi City last May 23, 2017 to present. On June 14-18, 2017 relief goods were distributed in the Informal Evacuation Centers at the Madrasatul Jadidah, Baloi Rice Mill & the Mahad Abdel Azis Al-Islamie in the Municipality of Baloi, as well as in barangay Mahayhay and Celdran Village, Barangay Tubod in Iligan City.
The activity served a total of 1,287 families who received hygiene kits water pail containers, sanitary napkins, bath soaps, detergent soaps, combs, towels, toothbrush (for children and adults), toothpastes, nail cutters child shampoo. About 162 mothers received infants kits.
IDPs have lost everything in the man-made disaster. They require basic and culturally appropriate supplies to maintain their health, privacy and dignity to meet their personal hygiene needs. They have been so eager to recover from their current state and willing to participate in any activity that could help them return to their normal lives.
Families were very grateful for the relief aid that they have received. Some expressed that they don't have enough means to buy those stuff in their current situation where they have spent their money for their food consumption and medication. Accordingly the hygiene and infant kits could temporarily help their family sustain their basic hygiene needs in the evacuation centers or in their relatives' houses while the crisis in not yet over. They were very satisfied with it especially the pregnant women and mothers who just gave birth. Internally Displaced Families have expressed their sentiments during the distribution of the relief supplies.
One mother stated that "Sukano bo samanaya e myakabugay rukami sa lagid ini a panabang a kumpleto pen ka madakul a di mamgay sa panabang na di kami ron kusampayan". ("You are the only organization who have given us this kind of relief goods which contains complete hygiene items, and most of the time we were not able to receive any relief assistance coming from any organization or government agency").