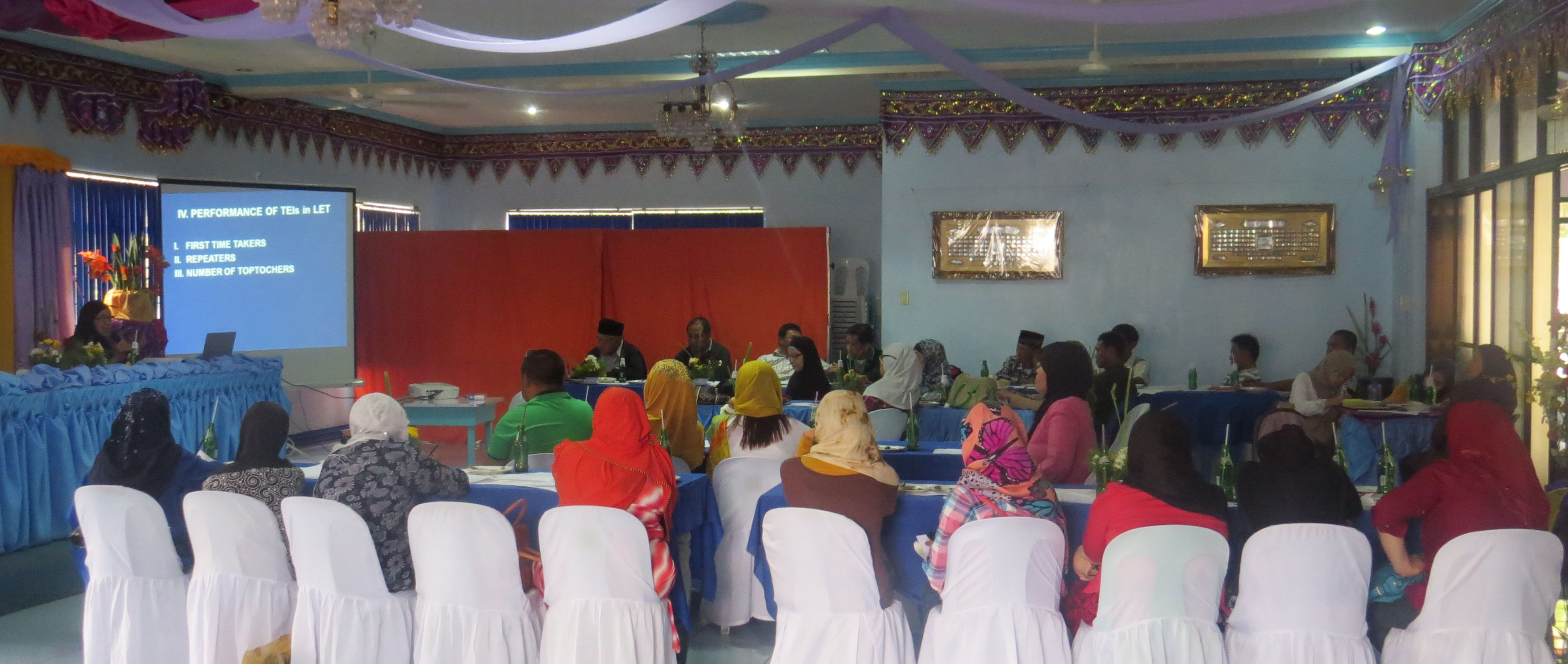 The Maranao People Development Center Inc. gathered local Education officials and community leaders to the first Education Conference on April 10 in the Mindanao State University campus in Marawi City to discuss and troubleshoot the gaps in the delivery of quality education in Lanao del Sur.
Dr. Pendililang Gunting, former dean of the College of Education of the MSU talked lengthily on the "Glimpse of the status of education in Lanao del Sur" and engaged participants to a probing discussion and forum on how to address the gaps and concerns of the sector.
Thirty-five persons came to the conference and were representing themselves as officials of the provincial government, the barangay local government, principals, supervisors, superintendents  and teachers of various public and private schools teachers.
Barangay chairpersons from different municipalities and administrative planning officers in the provincial level also attended.
Maradeca said the activity "aims to provide venue for the stakeholders in discussing about the situation of education in the province of Lanao del Sur, to facilitate in discussing the underlying issues that confront the education system and hinder the quality education in Lanao del Sur".
The conference was held at the Mamitua Saber building located at the 2nd Street of MSU, Marawi City. It has the theme "Bridging the Gap of Education in Lanao del Sur". The activity was conducted through the support from Caritas Australia.