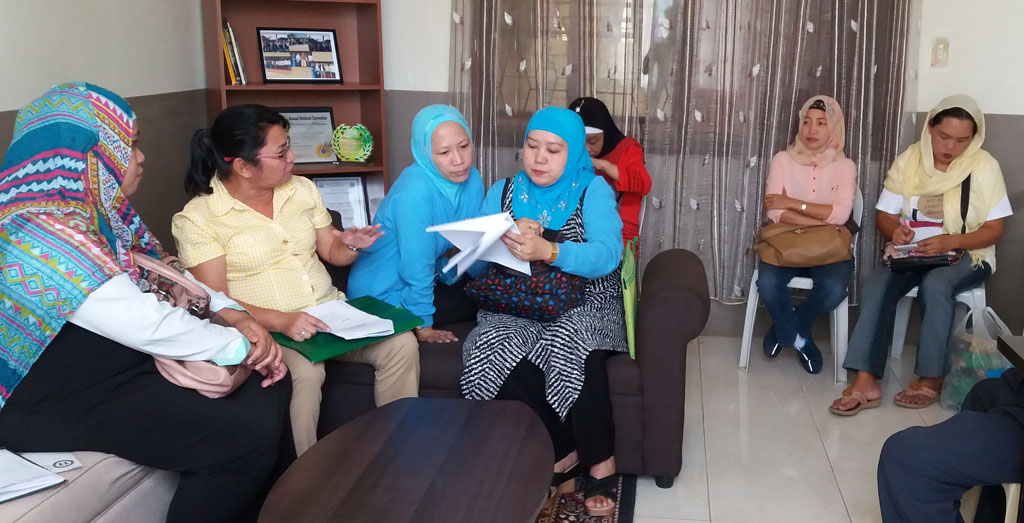 The MARADECA Inc. won the bid to implement two community development projects for conflict areas under the Department of Agrarian Reform Program. On October 26, 2016, the DAR granted to MARADECA the implementation of the Agricultural Enterprise Development Support (AEDS) and Local Capability Building Support (LCBS) under the Italian Assistance to Agrarian Reform Communities Development Support Project (IARCDSP).
This implementation opens a new window of experience for MARADECA in working with a foreign government to implement projects for poor communities. The partnership was formalized in a signing of a contract on October 26 at the DAR Regional Office in Cotabato City in the presence of the DAR Regional Secretary Amihilda Sangcopan, DAR Regional Assec Mamainte, Bids and Awards Committee (BAC) Chairperson Renato D. Magno, the Provincial Agrarian Reform Officers of Lanao del Sur and Maguindanao, and IARCDSP Staff and from Regional Planning and Development Office.
MARADECA Executive Director Salic Ibrahim said the IARCDS Project is an initiative of the Italian government "to contribute to the peace and development process in Mindanao". It would cover five municipalities in the province of Lanao del Sur: Piagapo, Bubong, Tamparan, Pagayawan and Balabagan. It also covers five other municipalities in the province of Maguindanao, namely: Sultan Mastura, North Upi, Datu Saudi Ampatuan, Pagalongan and General Salipada K. Pendatun.
The projects are expected to contribute to the improvement of the living conditions of the beneficiaries in ARMM with the objective to increase and stabilize the beneficiaries' income and improves access to key services.