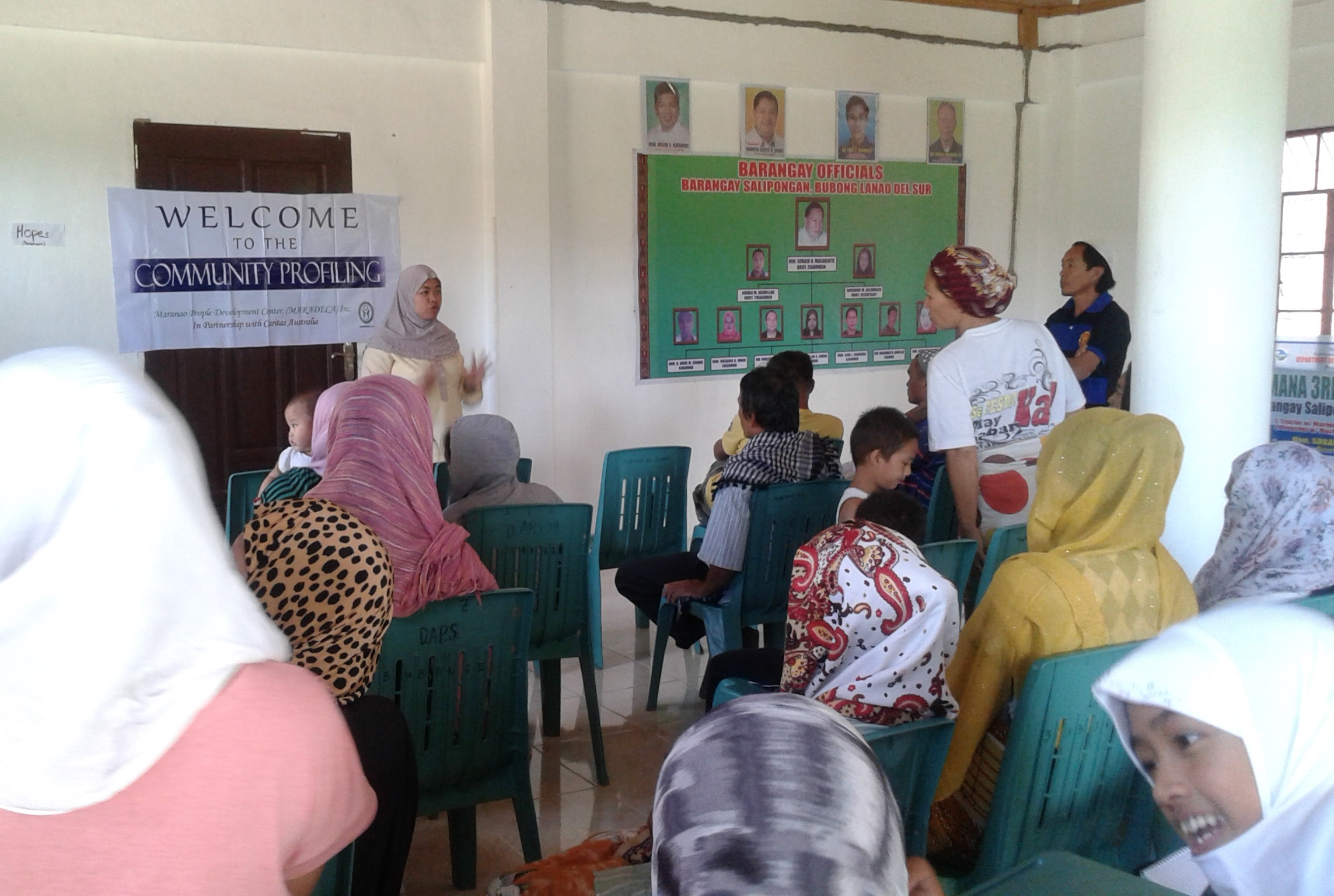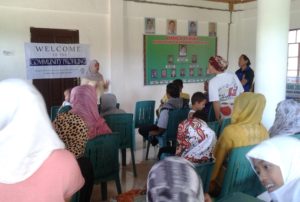 MARADECA with the support of Caritas Australia conducted a community profiling in the four (4) barangays of Bubong and Sultan Domalondong. They are Barangays Salipongan, Diolangan, Pagalongan and Bacayawan. The activity was designed to identify the needs, nature and the available resources of the community. It is also an important part of the community planning process that will be used for the assistance to the certain community.
The profiling was facilitated by Ms. Farida U. Salic, program coordinator and participated by 135 stakeholders of the said communities.
The facilitator initiated several participatory workshops and discussions to the participants. In the workshops, the stakeholders identified the conditions and trends of their community. They also discussed the gender roles and responsibilities in the community.
"This activity of MARADECA Inc was helpful in our community because we were able to identify the lapses in our barangay and the members of the community. It is also a wonderful experience to be part of the activity." said by the Hon. Sobair H. Macabinta, barangay chairwoman of Salipongan in Bubong. According to one participant in Sultan Domalondong, "this profiling activity made us aware of the important roles of women in our area and that hey have also a share in the development of the community." He also added that was used to seeing women only doing household works. The profiling was successful due to the cooperation of the communities.