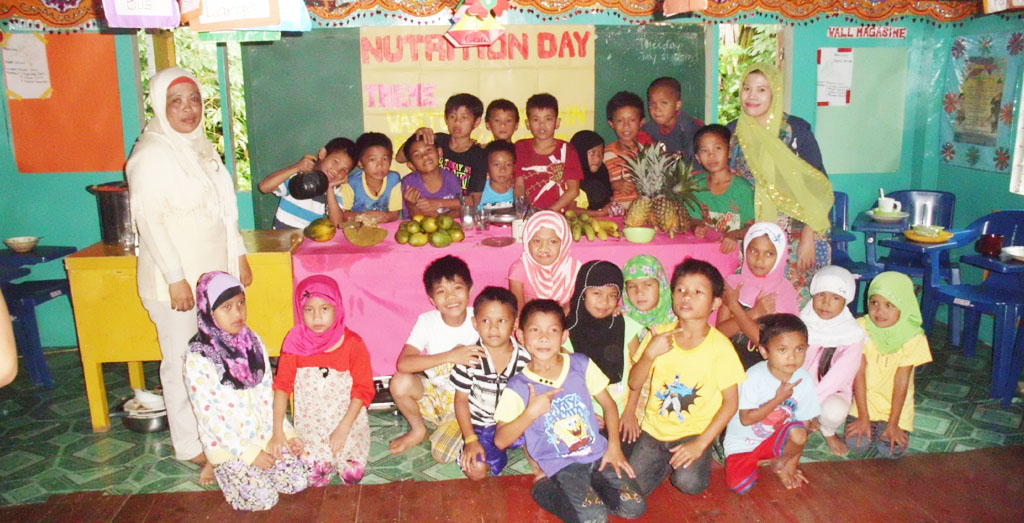 The MARADECA Inc. and its BRAC-Alternative Delivery Method schools gathered their students and parents into a session for this year's Nutrition Month.
The BRAC-ADM schools can be found in the 16 municipalities of Lanao Del Sur and each of them were taught the basic knowledge and understanding about nutrition as they observe the government's theme, "Timbang Iwasto sa Tamang Nutrisyon at Ehersisyo" (Correct Weight in Proper Nutrition and Exercise). The Nutrition Month activities started on the third week of July 2016. Activities in the BRAC–ADM schools were facilitated by their respective learning facilitators and project officers as they taught anew the importance of nutritious food under the concept of "Go, Glow, and Grow." The parents were also asked to bring fruits and vegetables that were available in their garden in support for the activity.
The activities were also marked with games and presentation of talents from the students and parents. "It is important to inculcate on the children the importance of nutritious food for them to have adequate nutrients they need and these foods are available in their areas like fruits, vegetables and other root crops," according to Ms. Johayma Diama, the project coordinator of MARADECA – BRAC project. Parents have an important role in promoting healthy foods and lifestyle to their children. The participants were thankful because they were all supported by their parents during the activity.