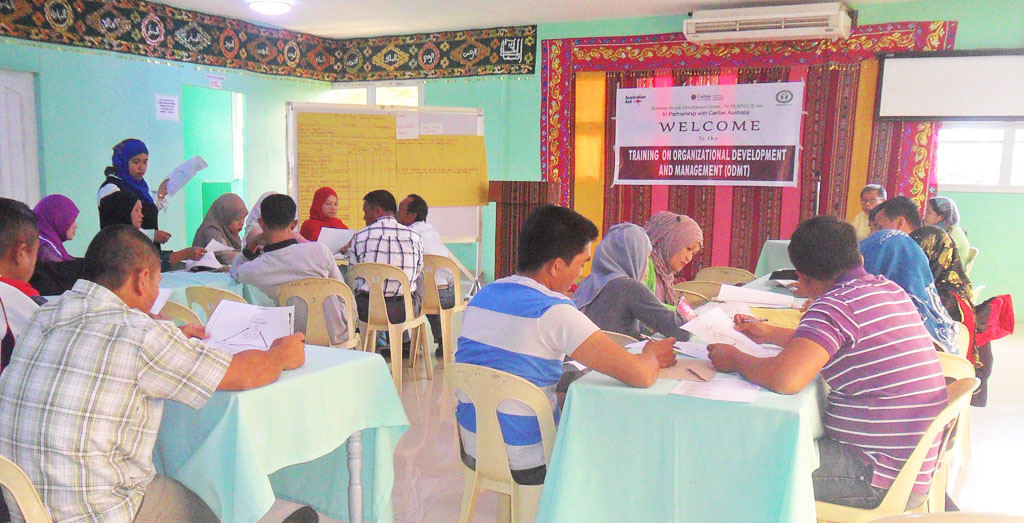 MARADECA, with the support of Caritas Australia conducted interactive management training on organizational development. The activity took place last October 20, 2016 at the Maradeca Session Hall in Barangay Ragayan, Marantao, Lanao Del Sur Province. The training aimed at capacitating the members of these organizations to be self-sustaining and structure a good system of management in their respected organizations. Caritas believes that management training for these organizations will provide advantages to their communities. It is also an essential for them to be independent and self-reliant for the many challenges that they will face in the future.
The training was initiated by the Peace and Governance Program organizers and actively attended by thirty participants consisting of officers from the Ompongan o Mga Bae sa Ranao (OBAIRA) and Ompongan o Mga Taribasok sa Ranao (OTR), Maranao Youth For Peace (MYPD), Community Child Task Force, and Conflict Transformers from the communities of Brgy Salipongan, Brgy Diolangan, Brgy Langi Talub and Brgy Moriatao Datu all from the province of Lanao Del Sur.
The invited resource person was Prof. Lomala O. Imam from the Public Administration Department of Mindanao State University. Prof. Imam clearly tackled on the basic rules in developing an organization. He emphasized on the different techniques like the enhancing of leadership and management style, handling the decision making, approaches on communication, the importance of organizational vision and mission.