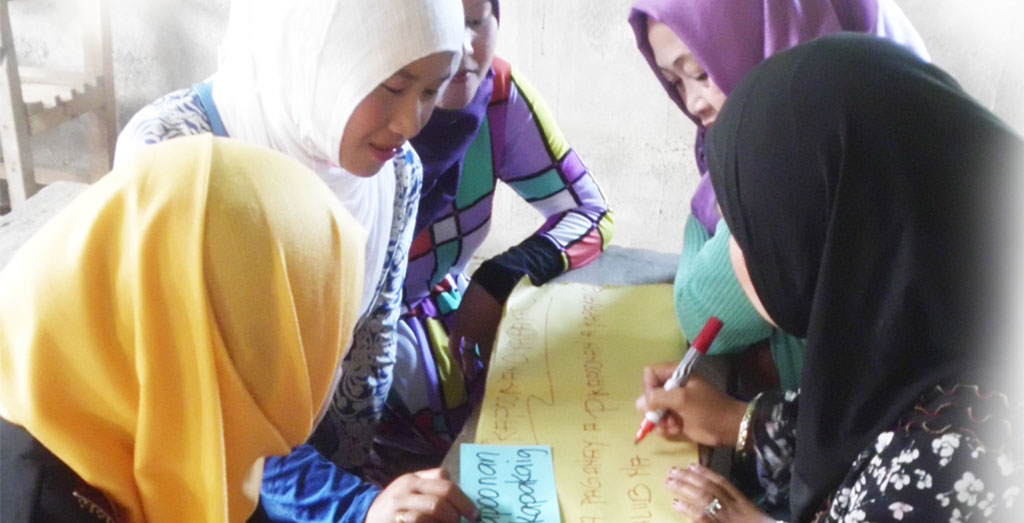 A training on proper sanitation and community hygiene brought fresh awareness among members of community organizations, and eventually to spread around the community in Lanao del Sur where these organizations are based.
Dubbed as Wash, for Water, Sanitation and Hygiene (WASH), the Maradeca Inc. has partnered with the Caritas Australia to conduct the training for two community partners: the Barangay Langi Talub of the municipality of Masiu and Barangay Moriatao Datu of the municipality of Lumbayanague.
The training on April 14-15 was intended to increase awareness of residents on the
importance of the WASH; and to promote the significance of the sanitation and hygiene at the community.
The training was designed with an input on every component of the WASH program. Workshops were done to encourage community participation as participants were also exposed to the practices in the community regarding WASH.
The participants were made to observe and identify the desirable as the malpractices that must be eliminated.
In each component, it was emphasized that proper sanitation leads to good health of the people. For example, participants tackle the importance of proper disposal of garbage, personal hygiene and water treatment in order to avoid occurrence of disease,
Norania Abdul Rahim, a participant said that "I used to burn all of garbages at home, be it paper or plastic I burned them at one".
"But thanks for this training because I learned that burning plastic might cause diseases to me, my family and other people. Instead we need to practice reuse and recycle to decrease garbage in the community and air pollution," she added.
She emphasized that proper sanitation and hygiene ""also promote good health to the people".
She encouraged other participants to replicate and adapt this training to themselves and their respective family members "in order to lessen expenses on medicines, wherein diseases are mostly causes of improper hygiene and sanitation".
The training participation was divided equally to the two towns that were the target of the training needs.  Each town is represented by 15 females and 15 males, or a total of 60 participants.
The participants were composed of the members of the partner organizations at the community such as Ompongan o manga Bae sa Ranao (Obaera), Ompongan o manga Taribasok sa Ranao, and Child Care Protection Taskforce (CCPT).
-end-