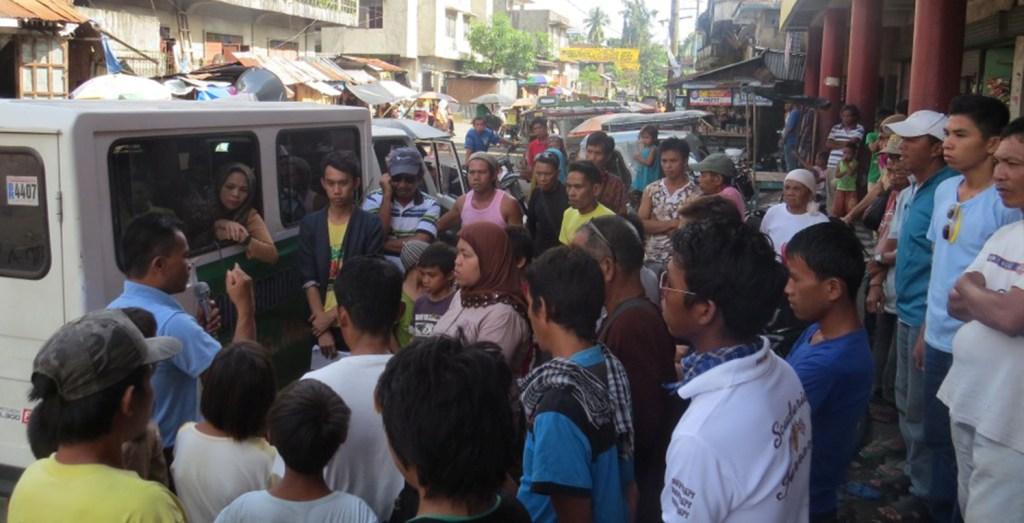 For countless times already are hearing of groups and learned individuals calling on everybody else to get the real pulse of the people by going to the communities.
This is usually called for to determine the people's pulse on crucial, critical and important policies and pieces of legislation that the nation must eventually comply, or benefit.
MARADECA Inc. has taken this initiative to bring to the people in central Mindanao the proposed basic law that would govern a replacement political body to the Autonomous Region in Muslim Mindanao.
And so La
nao del Sur witnessed the convoy of peace advocates in the middle of October to talk to villagers in remote and densely populated towns, encouraging them to ventilate their opinions and confusion, their doubts and fears, and their ignorance about the law itself.
Indeed, the item about the ignorance of people about the Bangsamoro Basic Law did surface in all these village meetings and gatherings, a revelation that should be taken with serious consideration and appropriate action.
There are other issues raised, to which MARADECA Inc. wanted to shake the officialdom to take great care in ensuring that these things are clearly explained and elaborated at the level of understanding of these mostly poor and struggling communities.
For an informed and intelligent decision is not the monopoly alone of the schooled and the intellectuals; this is an objective derived from a dedicated process and desired by those who want a strong democracy to thrive.
People in many Lanao del Sur towns may not be able to articulate this strong democracy, but when they talk about their wishes for the new political body to eradicate crime, corruption and armed conflict for good is already a yearning of a community to be heard of their angst long forgotten and unheard by politicians.
And so, people did pour out their questions, their anxieties, and their wishes during these rare occasion that their sentiments were being sought out. And in these rekoridas done, the people's voice did ring out louder than the megaphones and loudspeakers used.