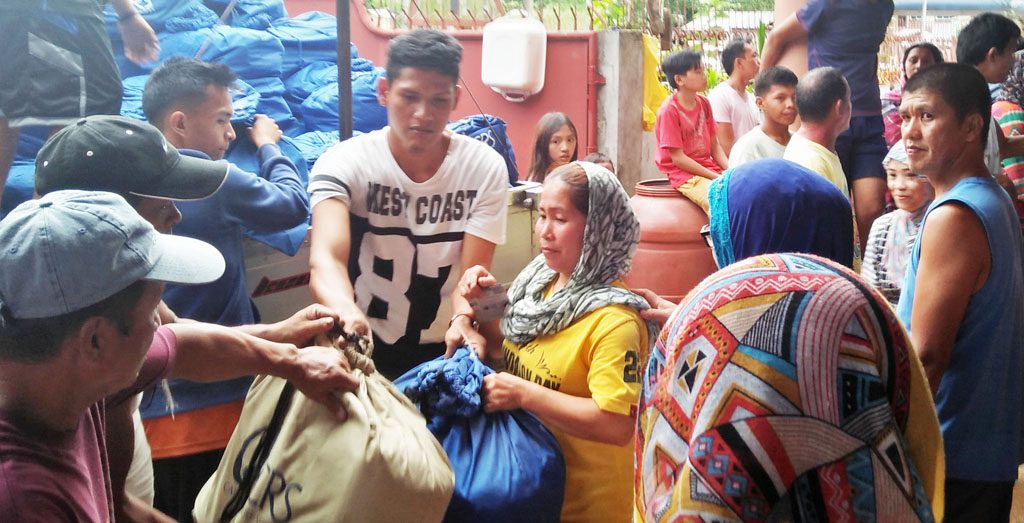 The Catholic Relief Service (CRS) in cooperation with Maranao People Development Center (MARADECA Inc.,) distributed Hygiene Kits (grooming kits) and Kitchen Utensils (towels, bed sheets, mosquito nets, blankets, cooking pots, portable toilet, basins, plates and glasses, and nail cutters) on June 2017, a few weeks after the fall of Marawi City.
The targeted displaced people were those staying in the Evacuation Centers and even in home-based in Iligan City and Baloi IDP communities.
Before the distribution, a survey and validation were conducted by volunteers of MARADECA and CRS. One of the recipients from Pakalundo, Baloi expressed how thankful she was when she received the hygiene kit and kitchen utensils. "I am a mother yet I cannot provide the essential needs of my family. This alone, makes me frustrated. I am very thankful because all the necessities that we need for staying in the Evacuation Center was provided," she said.
The relief assistance served two thousand two hundred (2,200) IDPs in the identified areas of Baloi and Iligan City. The purpose of the assistance was to ease the burden of the IDP's in the targeted areas. The "Marawi siege" caused hundreds of thousands of Meranao people to flee from their homes, leaving behind them all the necessities for survival in the comfort of their homes.
Some of the families not just lost their livelihood but also their own homes and even their relatives or loved ones. The IDP's felt the anxiety of not being able to provide shelter and food for their families. Some also suffered from discrimination from people especially those who do not understand the feeling of being displaced and being left with nothing.
The recipients were also surprised because right after the survey and validation, the relief operation occurred very fast using the claim stub that was distributed to them. The stress of having to provide their family with all their needs was eased with the kits that were given to them. The IDPs realized that even though they were displaced in the worst way, some people recognized and still remembers them. The relief supplies gave them hope that they can still live with their families.