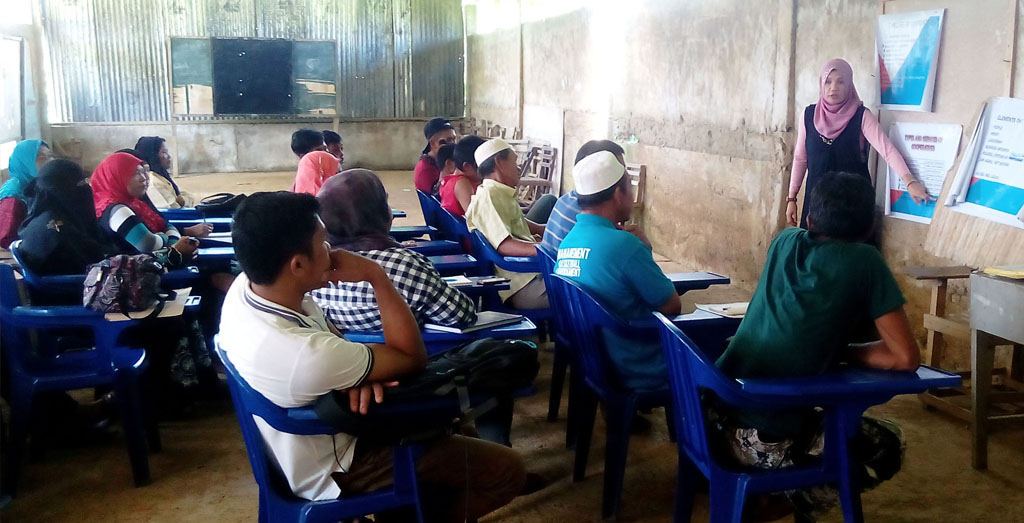 Some 29 members of civil society groups in Lanao del Sur successfully completed a Pre-membership Education Seminar (PMES) conducted by both CDA and MARADECA in Moriatao Datu, Lumbayanague on April 29, 2017. Participants were 13 males from Ompongan o Mga Datu sa Ranao (OTR) and 17 females from Ompongan o mga Bae sa Ranao (OBAIRA).
Handling the PMES was Ms. Pinky Bangcola, a staff member from the Cooperative Development Authority (CDA) who discussed the duties and responsibilities of the members and officers, the existing rules and regulations followed by the cooperatives and to understand why cooperatives is more important than other organization. She was assisted by Nadjeba P. Maruhom and Sittie Naida Mesug of MARADECA.
Success stories about cooperatives were shared by Ms. Bangcola which greatly motivated the participants to exert effort for the success of their cooperative. She also emphasized that there are about over 4,000 registered cooperative in Lanao but only one fourth of them were functioning. She encouraged them not to be amongst those other cooperatives that are already registered but only in name.
If given attention, a cooperative can be one of the solutions to solve the problems arising rural communities.
Cooperatives can help people regarding their financial and social problems. "Mamagogopai tano akie, atie o miyagaga o mga pud na suktano pun", H. Hassim Guro said. (Let us help each other, if they can do it why can't we?). The participants were thankful because they gained knowledge and enhanced their skills regarding their Cooperative.