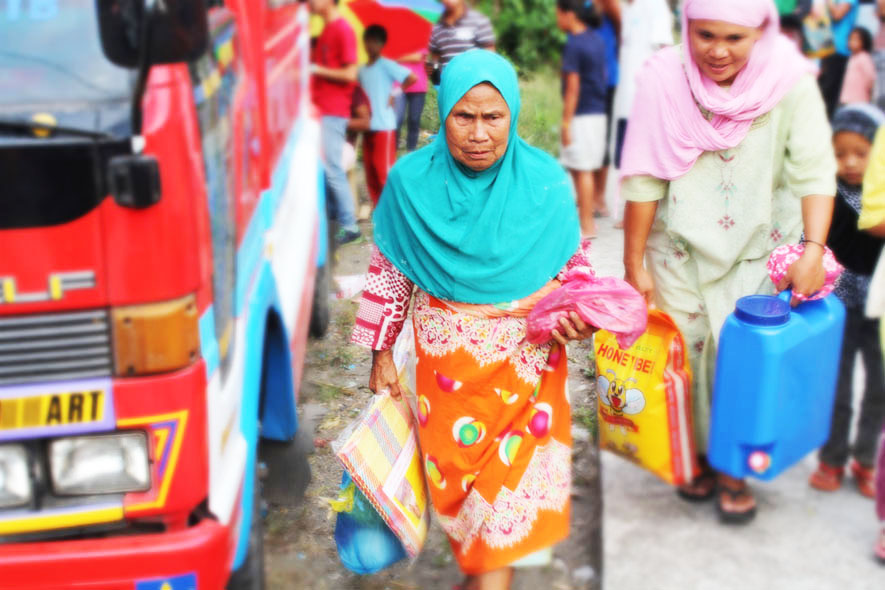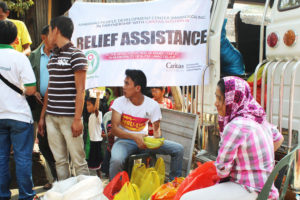 The Maranao People Development Center (Maradeca) Inc. and the Caritas Australia sent volumes of food and non-food assistance to more than 700 internally displaced persons in the armed conflict in the Lanao del Sur municipality of Butig.
The assistance was provided to 733 IDPs seeking temporary shelter in the town center of Butig and in Masiu town.
The distribution was held at Barangay Sandab of Butig and in 10 barangays of Masiu. Maradeca said the assisted IDPs came from Butig's barangays of Poctan, Ragayan, Coloyan, Samir and Poblacion Bayabao. Aside from Butig and Masiu, some others fled to Lumbayanague. The distribution was done on the last week of March 2016. Maradeca said the assisted IDPs were identified through mapping out of the affected areas and data-gathering of the residents there. These data also underwent validation, orientation and distribution of claim stubs and distribution of relief
The assistance was directly received directly by the families. "There are recipients who expressed their gratitude and feelings after receiving the relief goods. An old woman said 'My happiness today cannot be paid, I thank God that there are people who helped our condition. I am happy that after here, I can cook for our lunch and dinner for today and tomorrow'."
Another woman shared her feelings after receiving the relief goods saying "these goods will be very helpful in our situation. My family reside in my cousins' house. But in my heart there is sadness, maybe because for today even for a week we have food in our table".
"But the days after tomorrow or a week only God knows where we can go and who would help us."
Maradeca said the relief assistance "is an immediate necessity of the internally displaced families where they have an additional access for food and non-food items for about a week".
"These items helped the affected families relieved their tensions and traumatic experiences since they have not brought anything from their selves during the emergence of conflict. These also help at least gained hope for the families who have suffered from losing their properties including their houses and harvested crops," it added.