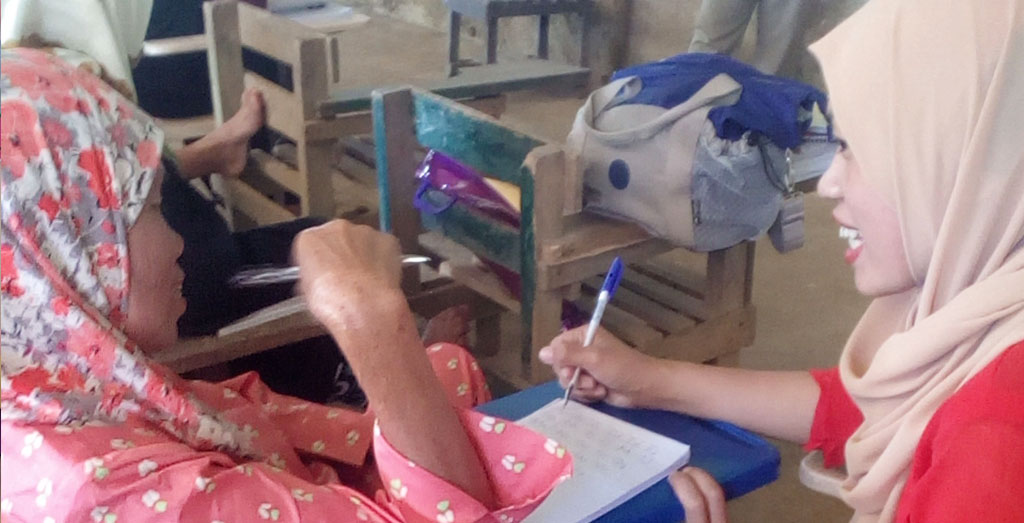 Education never stops, and people just don't stop learning. For some though, there's time for shyness, as adult learners were aloof during the first week of the classes, with some adults totally illiterate.
Instructors and facilitators find it very challenging at first but as everybody came to know everybody else, the barrier has been broken. "It gives me motivation to impart my knowledge to them because I believe that education empowers individuals, families and communities and can improve their quality of life," said Ms. Norhana Talib, the education unit staff of Community Sustainable Development (CSD) Program of MARADECA.
Talib added that "it is fulfilling to see the gradual changes of the adult learners, like when they learned the alphabets, read and wrote survival words". "They never disregard their assignments and their contentment in every class sessions," she said.
The learners were on their third month of class sessions, tackling on livelihood activities that may become an opportunities for them to gain income considering the resources available in their respective areas. Other learners volunteered to stay longer in order to learn more, like Ms. Salima Lago of Barangay Moriatao Datu. Lago regularly sat down for tutorial by the facilitator.
Maradeca Inc. conducted three months of the adult literacy program, in partnership with CARITAS Australia, in the four Barangays of Diolangan and Salipongan of Municipality of Bubong; Langi Talub, of the Municipality of Masiu Lanao; and Moriatao Datu of the Municipality of Lumbayanague, all in Lanao del Sur. Twenty-five men and 56 women attended the adult learning sessions.
The activity aims to increase the knowledge and abilities of adult men and women to read, write and compute basic mathematical operations, recognize survival words, signs and vocational learning in order to engage new opportunities.
Jamera Sangcopan, one of the adult learners from Barangay Langi Talub Masiu said that "I'm grateful to be one of the learners, despite my age. It never hinders my will to learn. Before I can't recognize and read letters but now I able to read signage in the market and vehicles."